In April 2021, Shonelighting Co., Ltd. and Jiaying University formally
signed a school-enterprise cooperation agreement
to jointly build a school-enterprise training and internship base,
strengthen in-depth talent cooperation,
and open a new chapter of school-enterprise cooperation.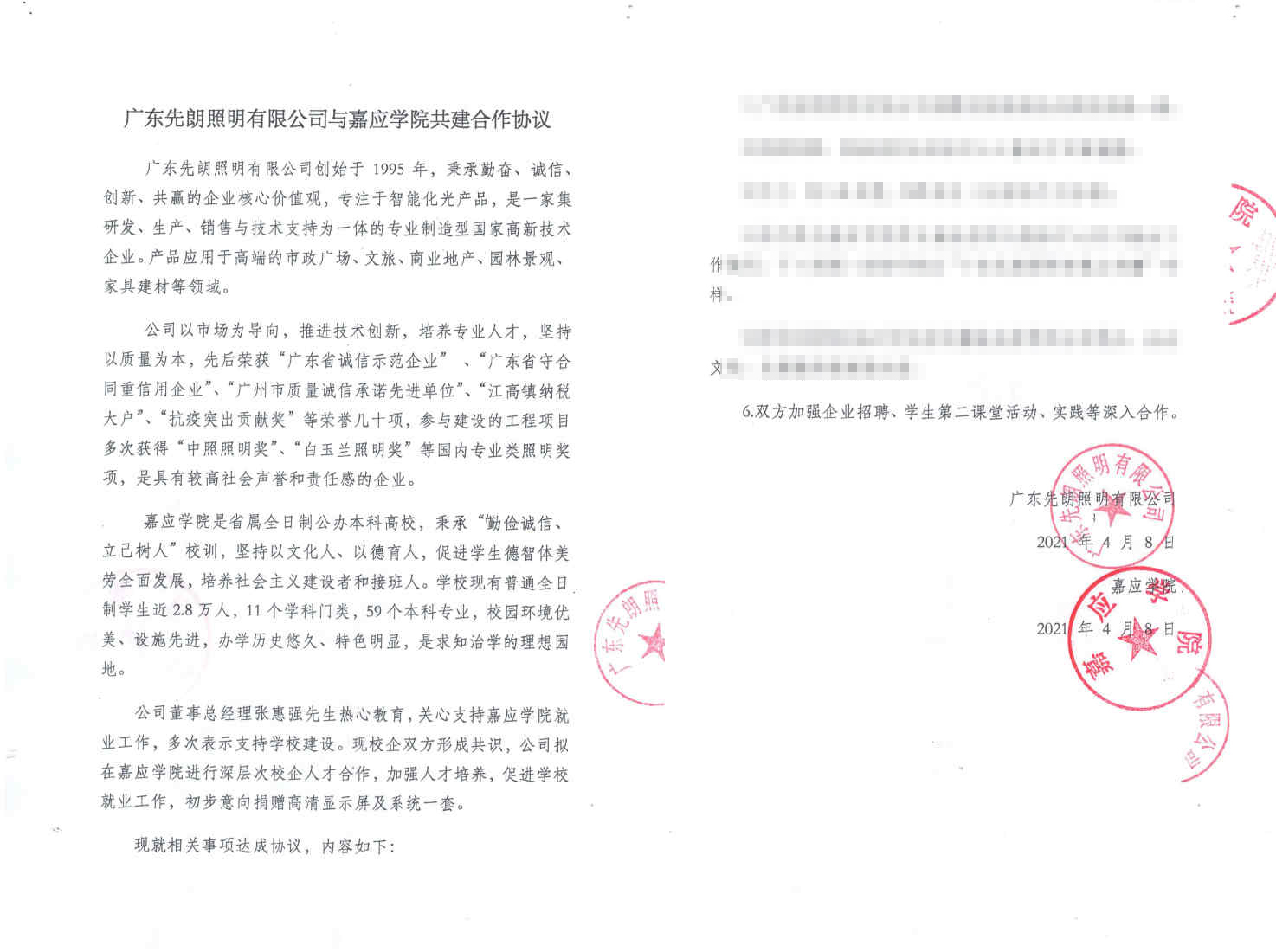 At the same time, both schools and enterprises have carried out close cooperation.
On March 31, enterprise special job fair was successfully held.
on April 17, ShoneLighting participated in Jiaying University's spring campus job fair.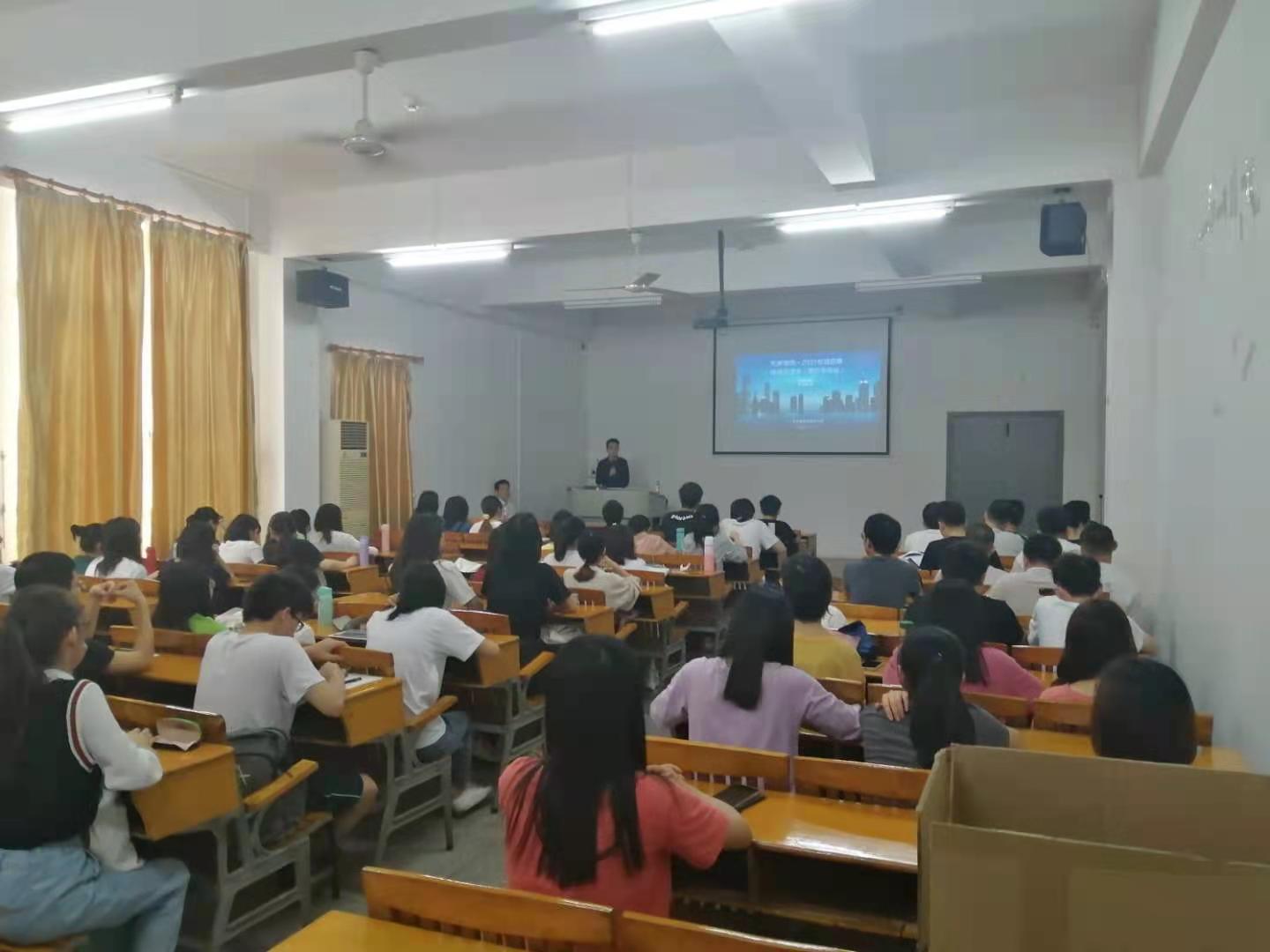 △ Enterprise special job fair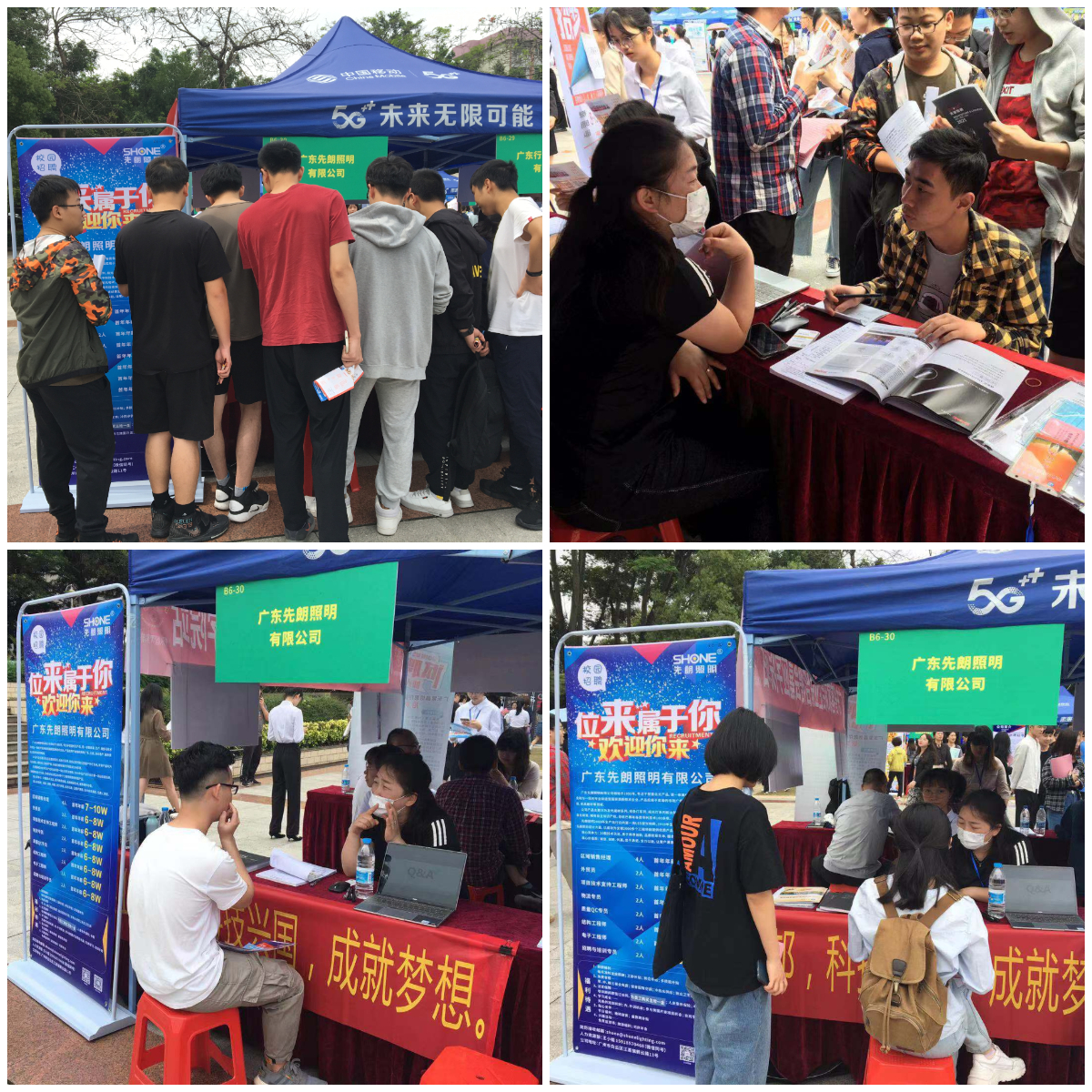 △ Jiaying University's spring campus job fair