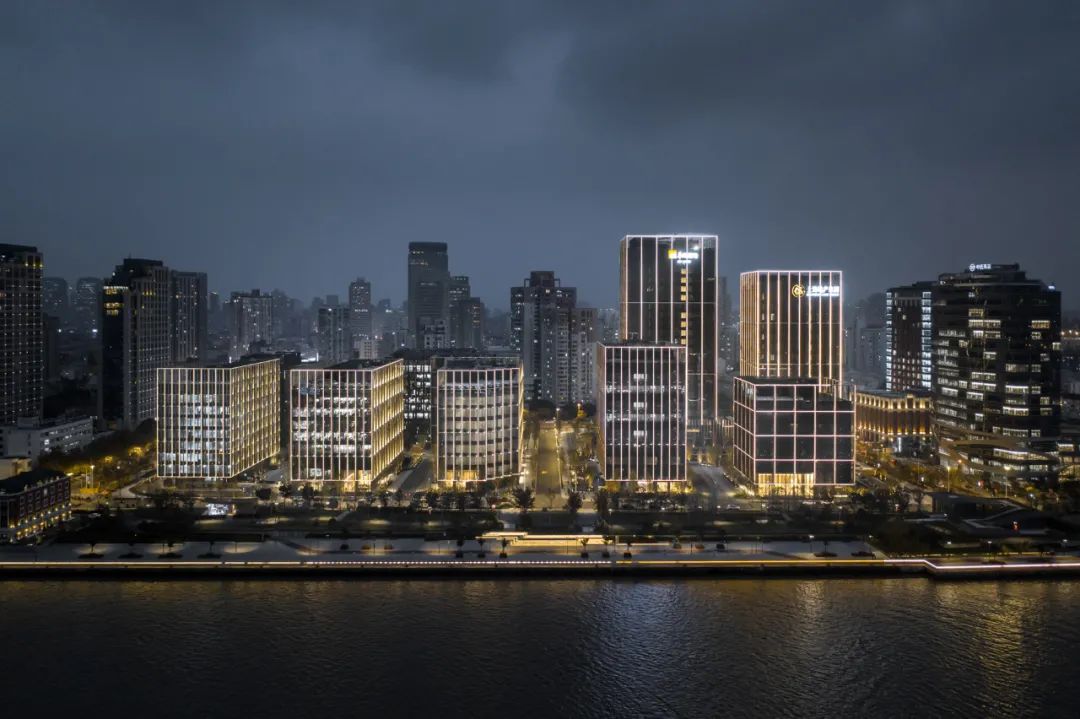 The Embankment Square,
is located along the east bank of
Huangpu River in the city of Shanghai.
It is committed to continuing the history
and natural context of the site
and stitching the riverside texture.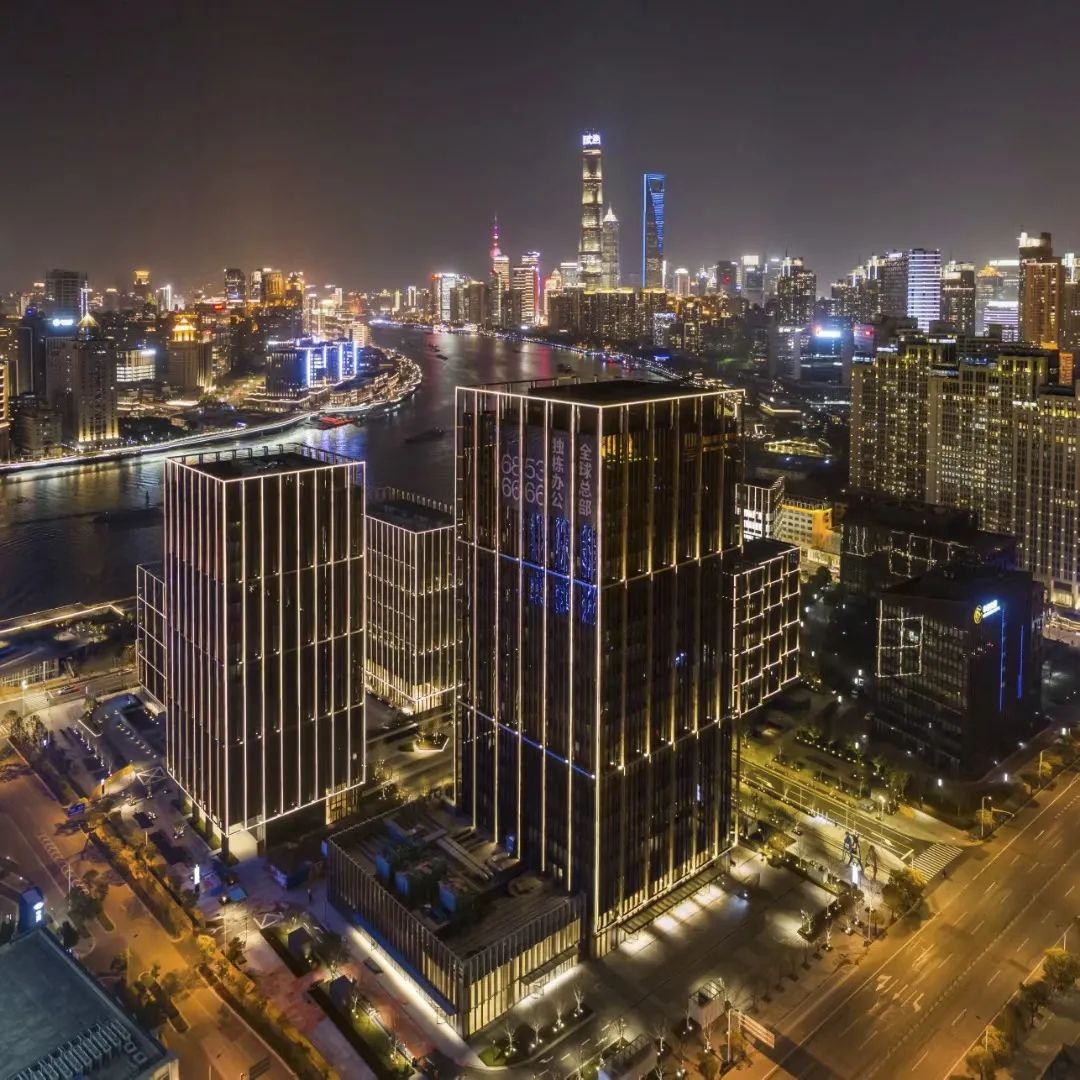 Simple lighting design emphasizes
the structural volume of the office facades,
with two different lighting methods used
to produce two different views of each building.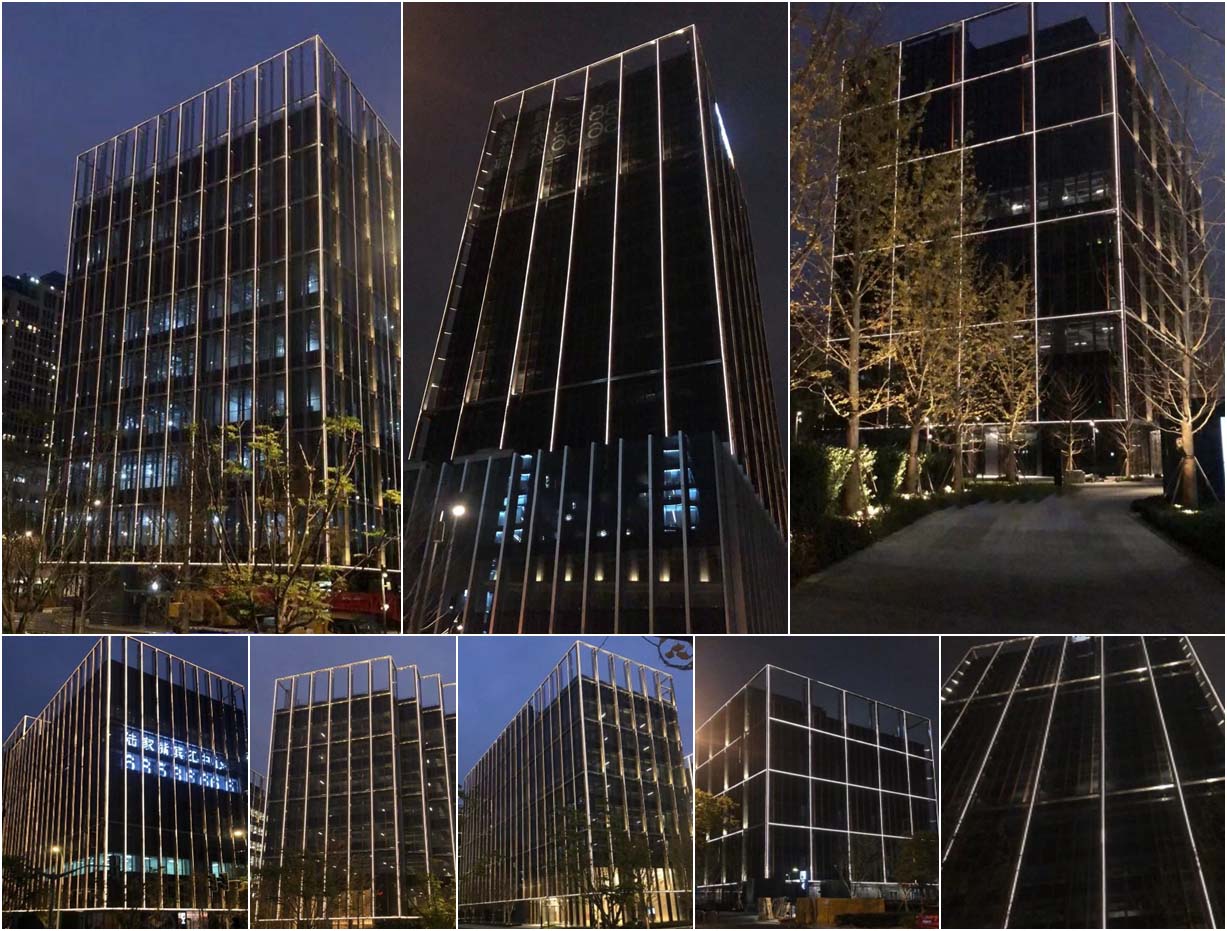 The project customized 34x27, 25x45, 55x50
and other specifications of SHONE's linear lights
to match the curtain wall structure,
the installation position and nodes of the lamps
were confirmed after on-site sample adjustment.
The dark area at the splice
between two lamps is close to none,
ensuring uniformity and continuity of light,
creating a pure and simple linear light at night
and showing the overall temperament of
modern simplicity of the building complex.