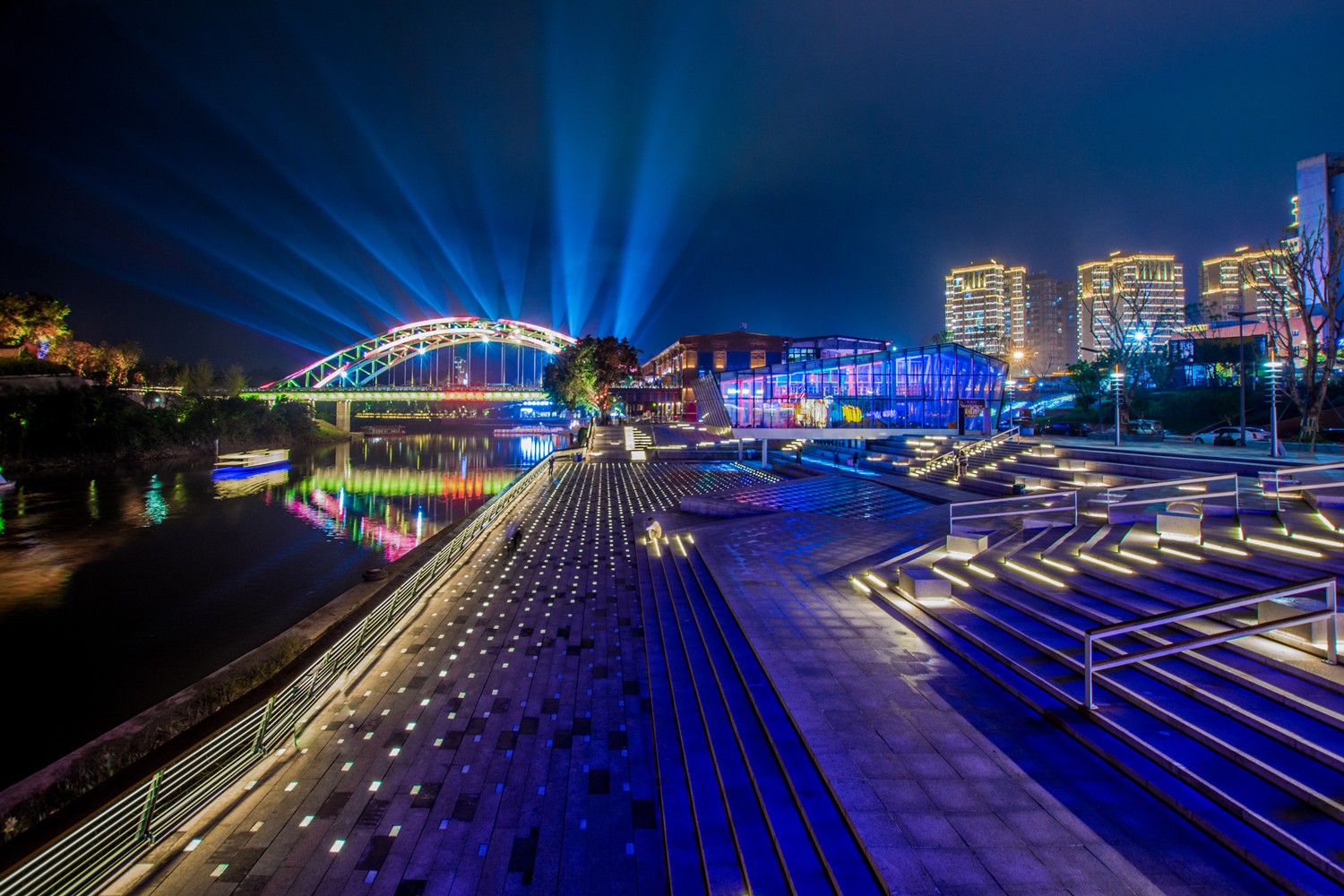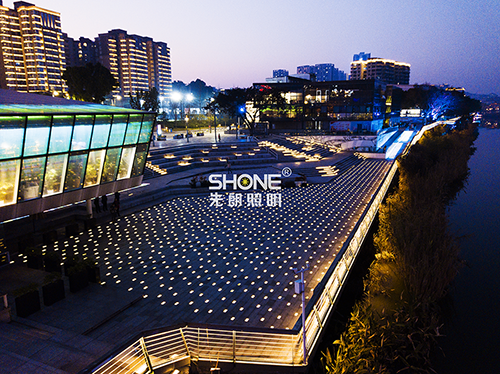 1,200 sets of Shone's LED bricks
were installed in the Sunken Plaza.
The LED bricks are arranged irregularly
at three distances of 1m, 1.1m, and 1.5m.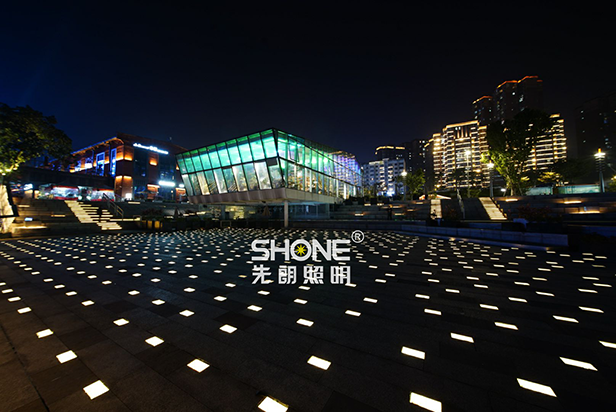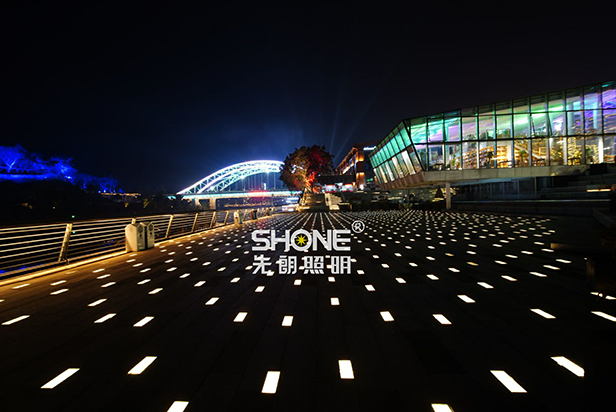 Through the DMX512 control system,
the LED bricks show various dynamic lighting effects,
which complement the surrounding lights,
creating a magical and dynamic light
and shadow space for tourists.
△ Various dynamic lighting effects
The square is close to the river,
and SHONE LED bricks are up to IP67 waterproof level
to ensure the application in the waterfront environment.