Poly Plaza-Shaoguan,
with a commercial volume of 60,000 square meters,
is located in the core of the Shaoguan New Area's central axis
and is a new flagship and landmark of Shaoguan business,
a regional-level family leisure shopping center.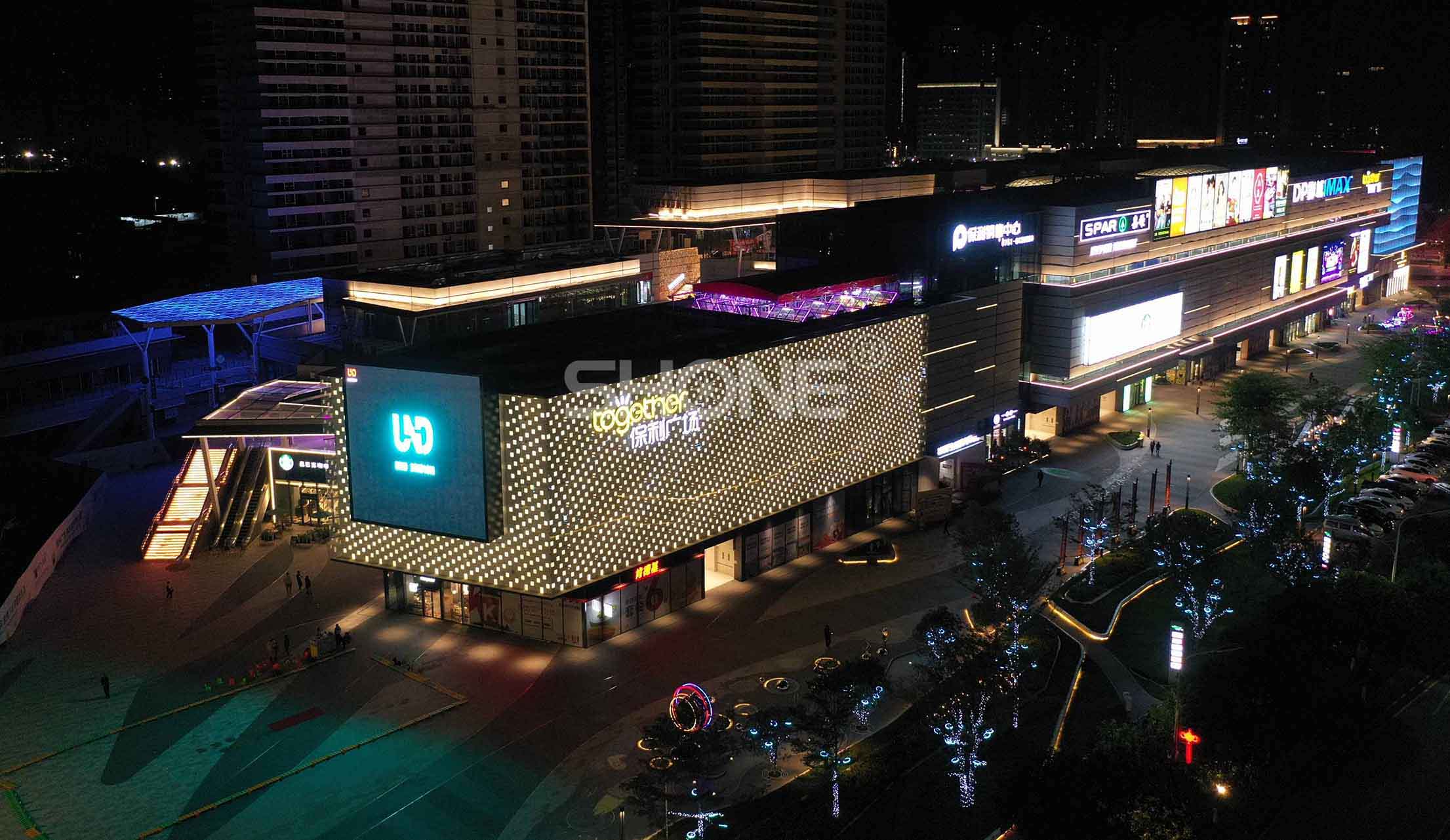 In the northeast entrance of the project,
the designer innovatively uses
double-layer point-supported curtain wall
and
SHONE's LED wall tile
to reflect the modern trendy urban atmosphere.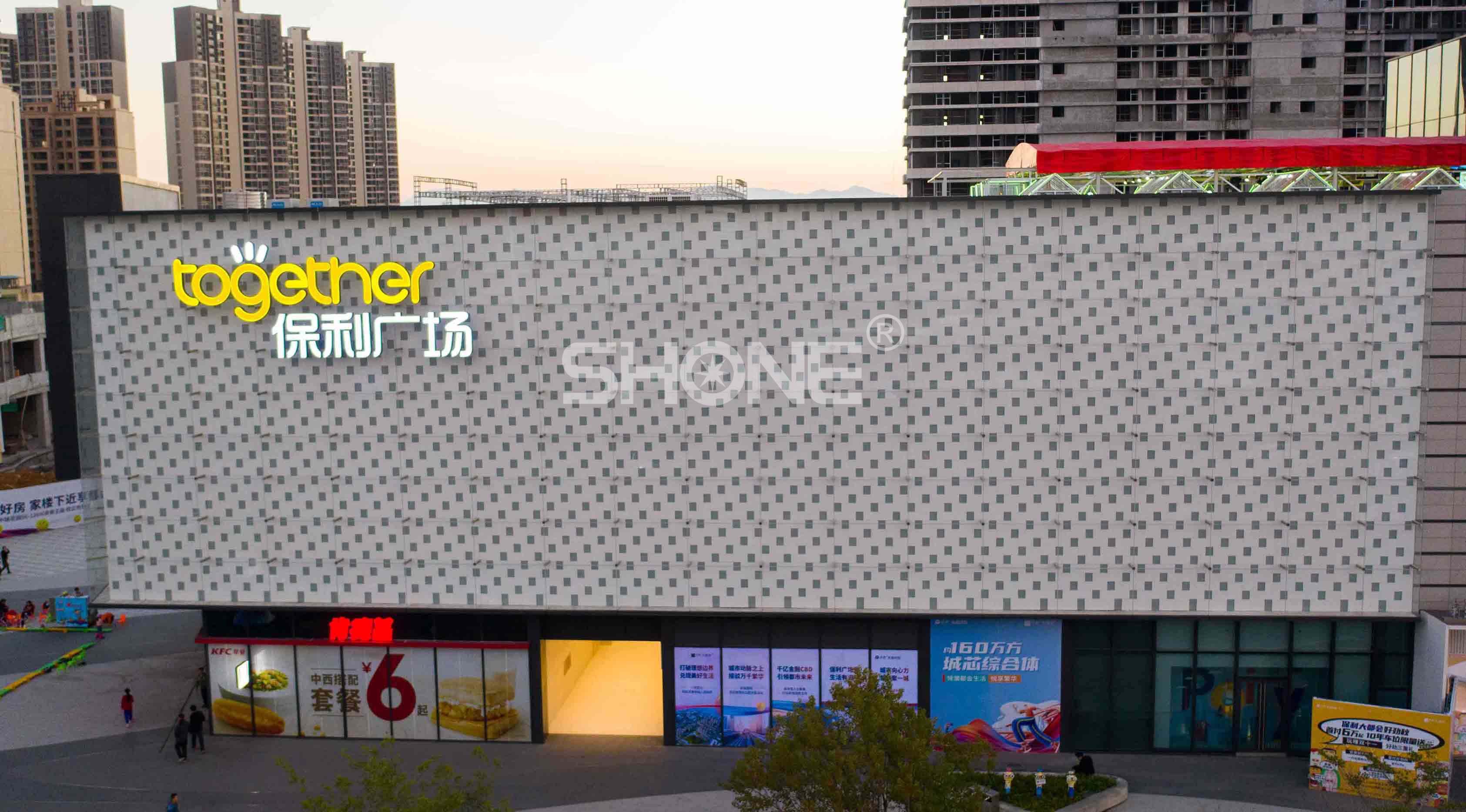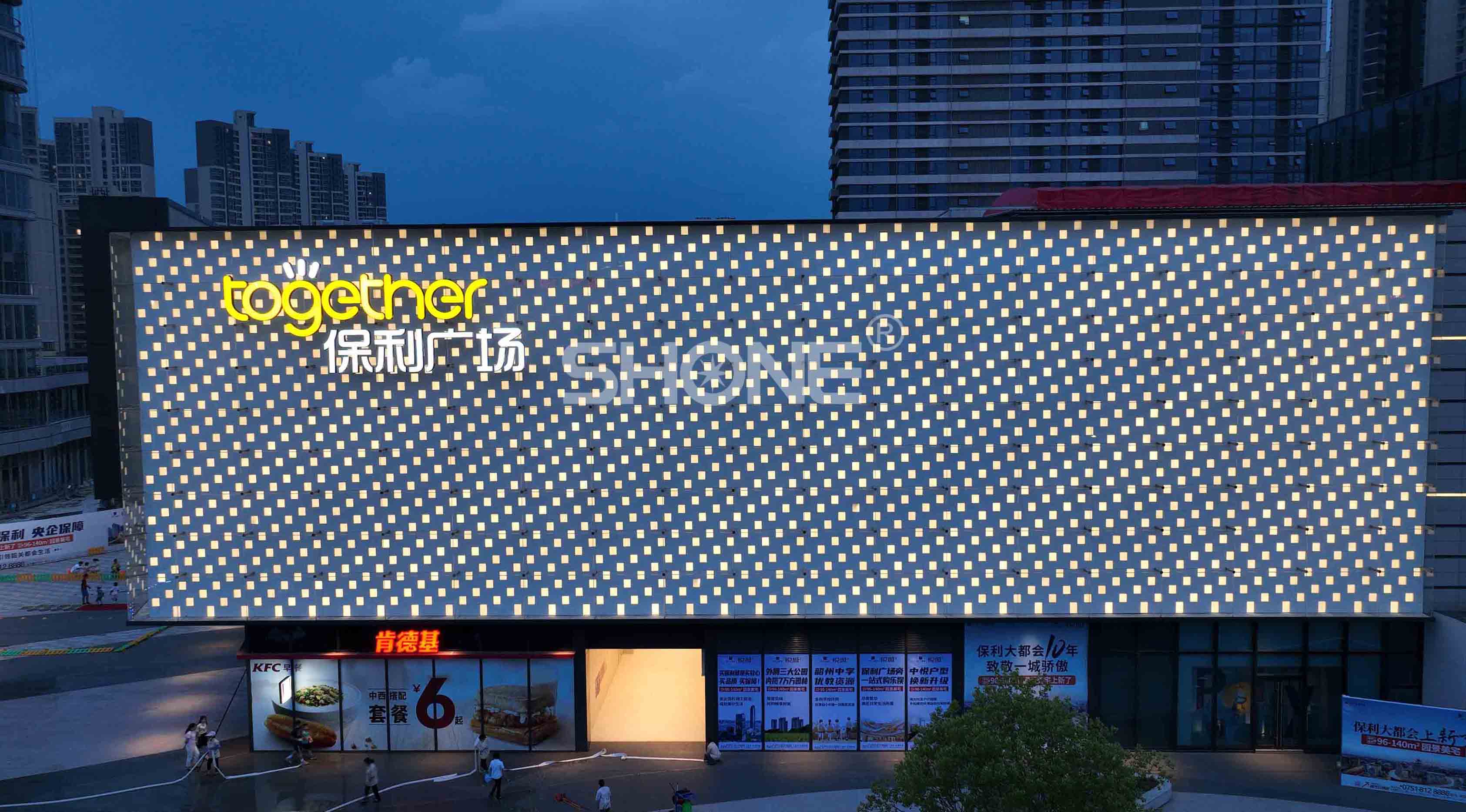 The surface of the LED wall tile is customized in gray,
alternating with the cream aluminum plate paving,
staggered, simple and clear.
The variation of dark and light colors
creates more beauty and ornamental.
△Light fading effect of LED wall tiles
At night,
the LED wall tiles are controlled by precise node installation
and multi-variable point color,
making the building image rich and vivid
and giving a new light to Shaoguan business district.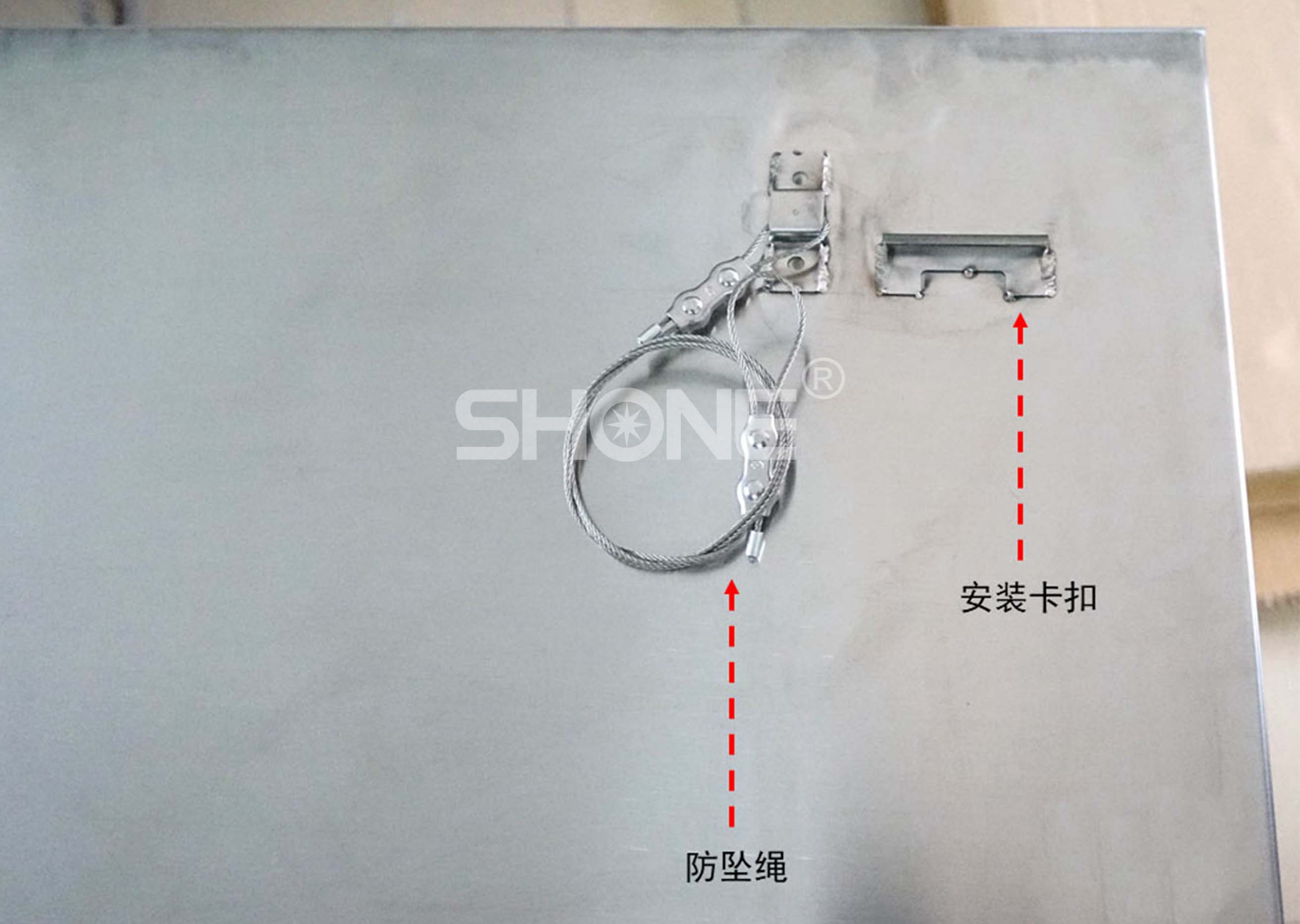 △The bottom of the LED wall tiles are equipped with mounting clips and fall protection cords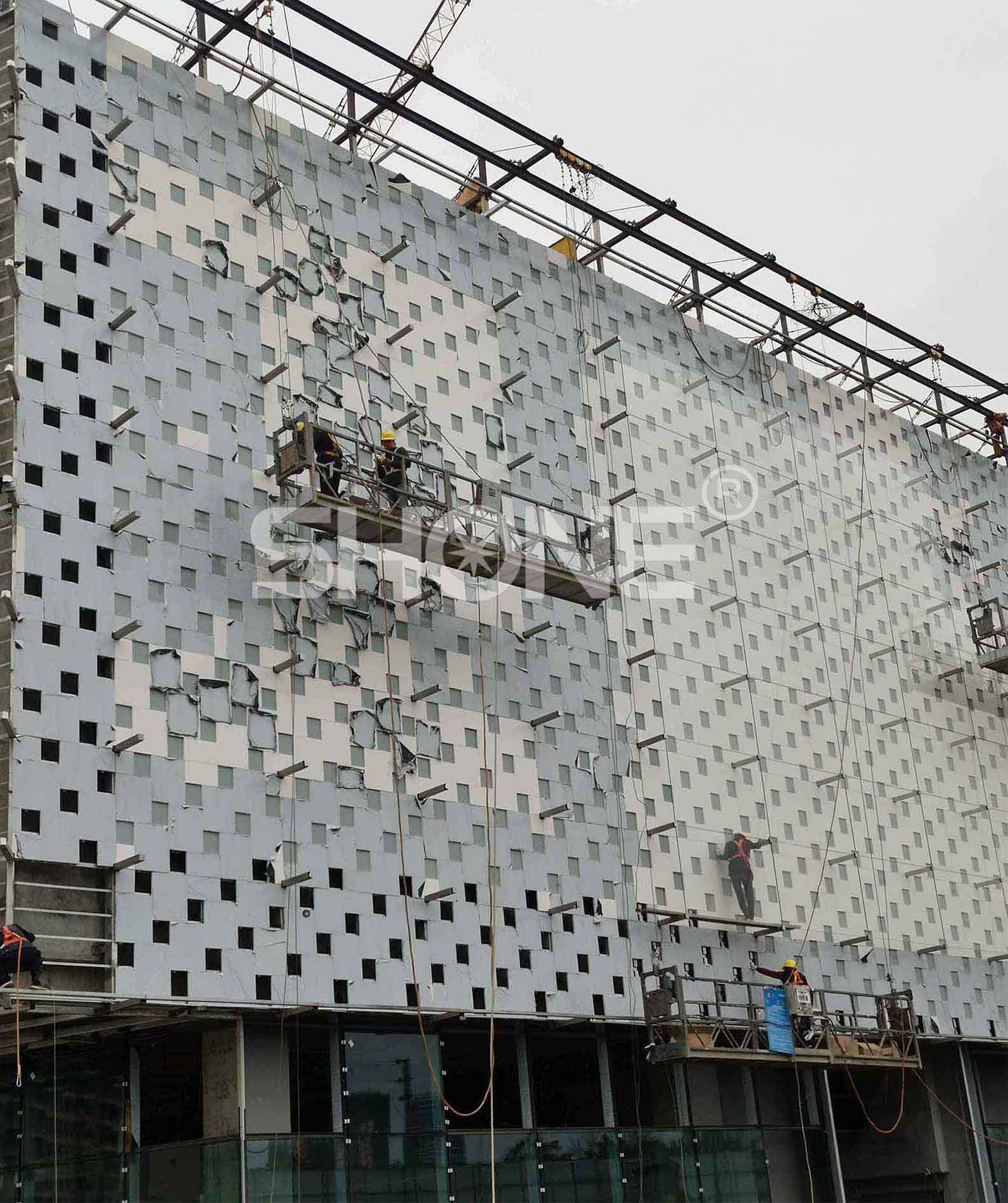 △Installation process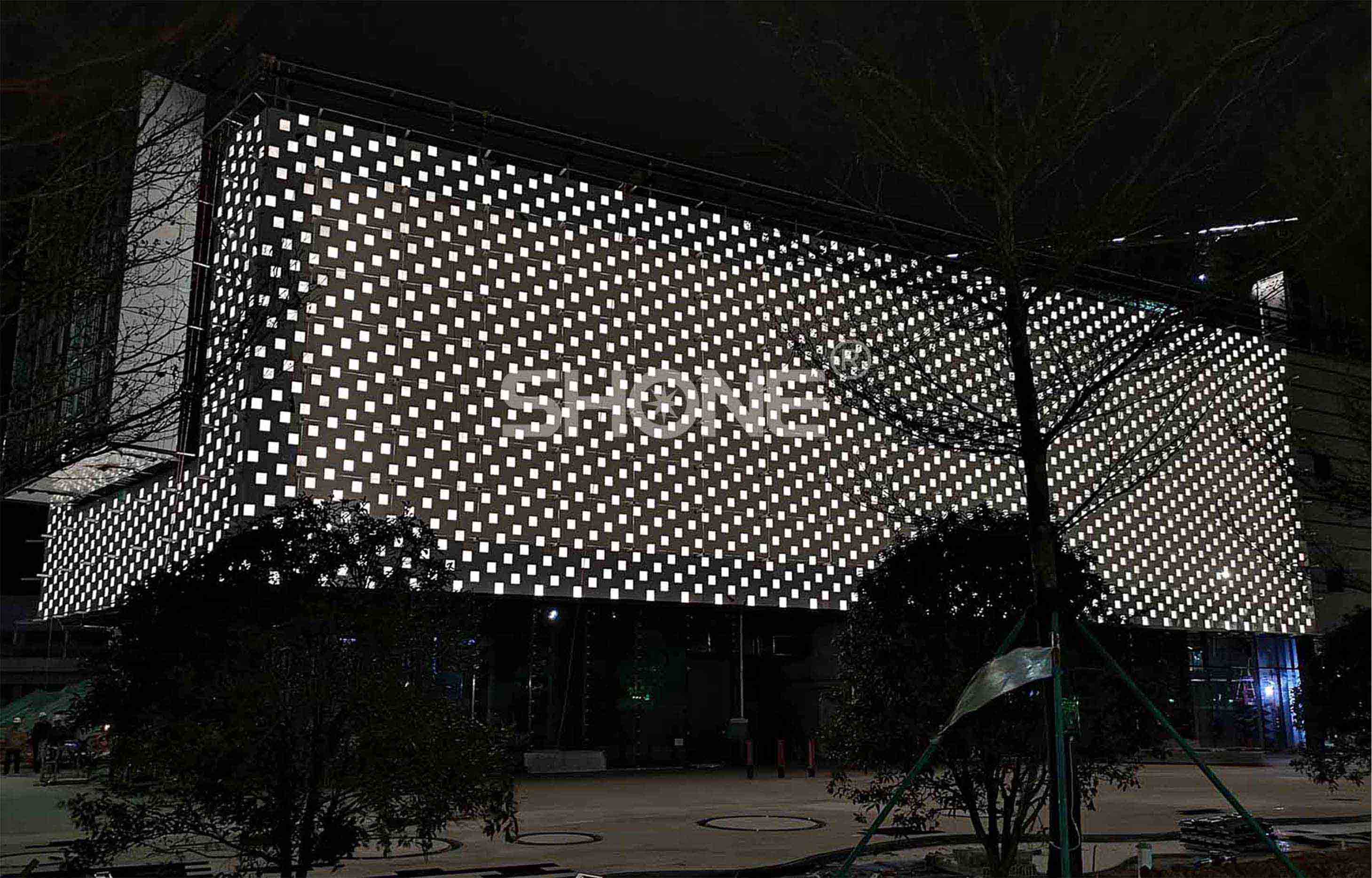 △Light test after installation