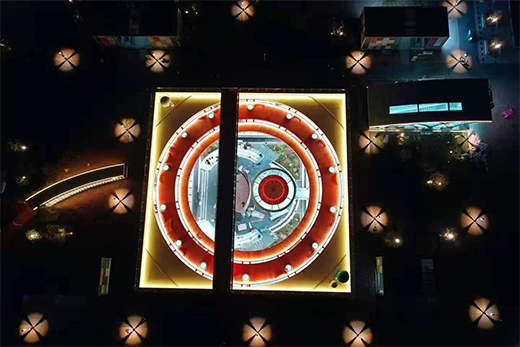 The Mango TV image experience area is located at
the Malanshan Square in Qianping, Hunan Radio and Television Station.
The structure of the project is sunken with two floors
and a building area of more than 10,000 square meters.
The color of the buildings fa?ade is mainly mango orange,
showing youth and activity.
Fully consider the interaction between indoor lighting
and external facade lighting to ensure that
the internal lighting does not affect the integrity
and aesthetics of the external lighting.
At the same time,
the external facade lighting should not cause interference
and pollution to the indoor light environment.
The projiect used SHONE's stone LED bricks and linear lights.