Midea real estate Plaza
is located in Beijiao Town, Foshan,
including a super high-rise office building,
three apartments and commercial podium.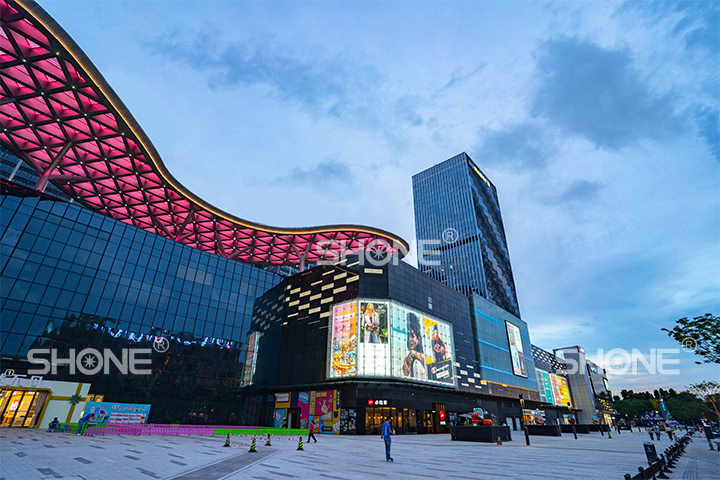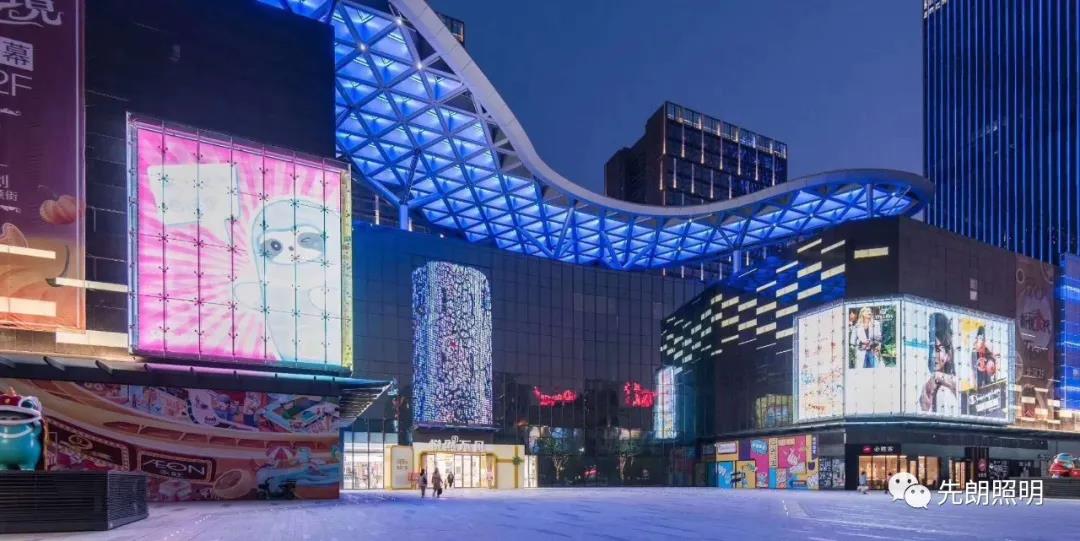 In order to avoid obvious joint dark area
and ensure the uniformity of the surface,
the shone's light-emitting brick technology
is adopted in the commercial facade,
which is hung on the wall like the stone,
achieving a soft, uniform and clean luminous effect.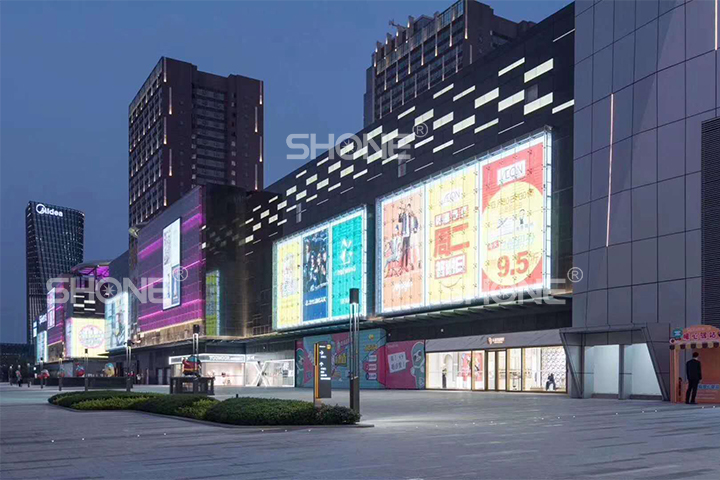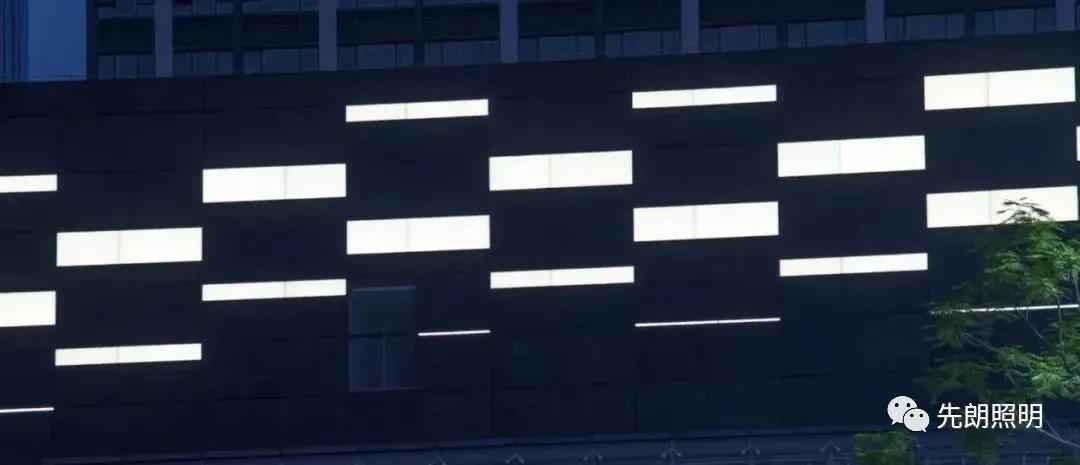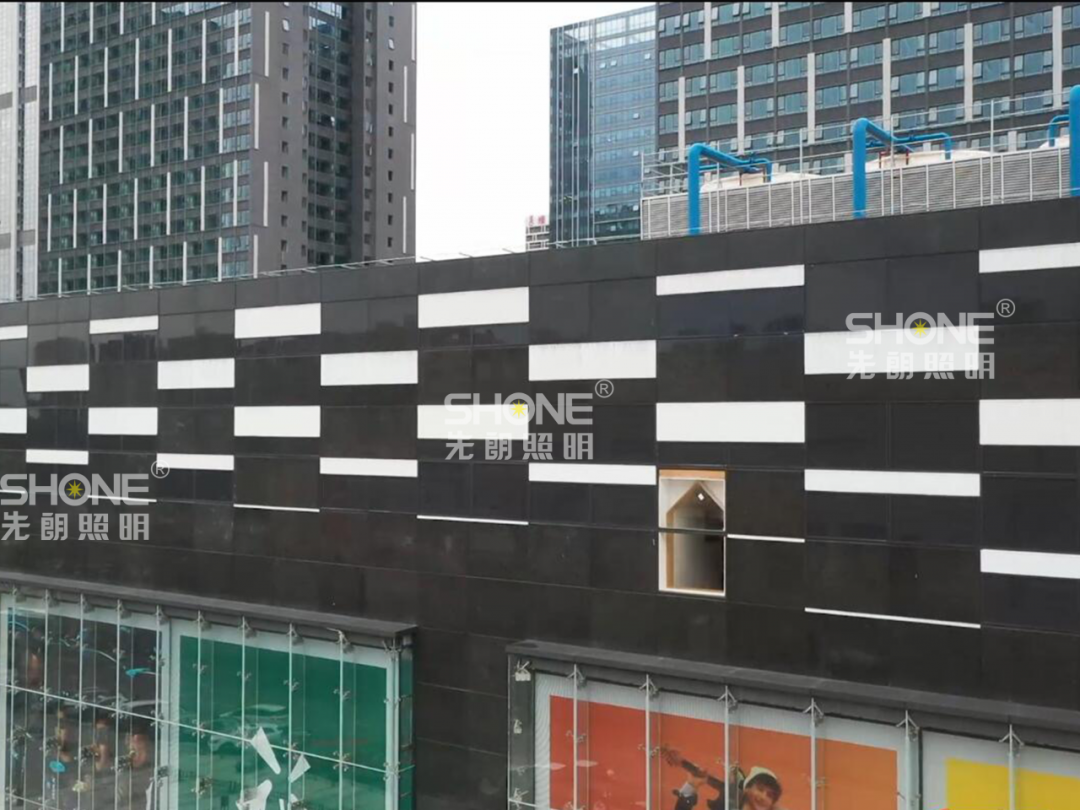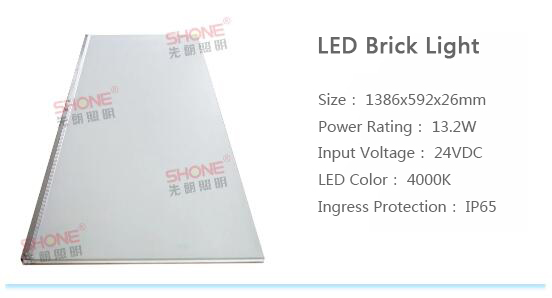 △ Light Type:Customized 596*26mm、296*26mm、46*26mm LED Wall Tile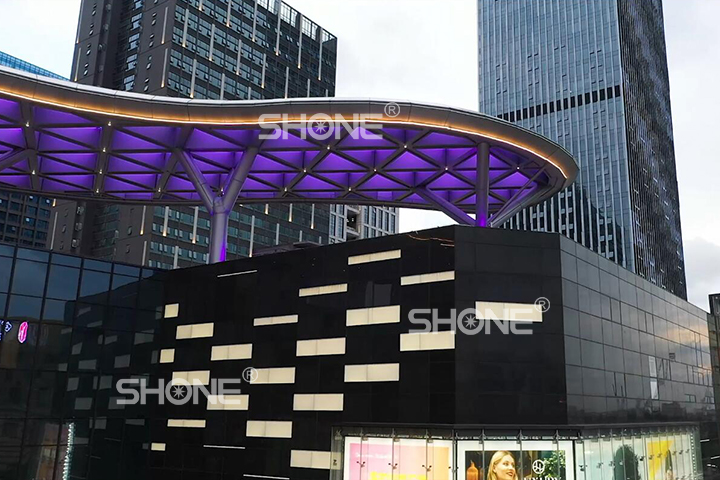 The main entrance of the commercial plaza
uses RGBW lamps to illuminate the daylighting film,
forming color changes to increase the commercial tmosphere.
Among them,
the canopy at the entrance of the mall adopts
shone's linear lights and flood lights.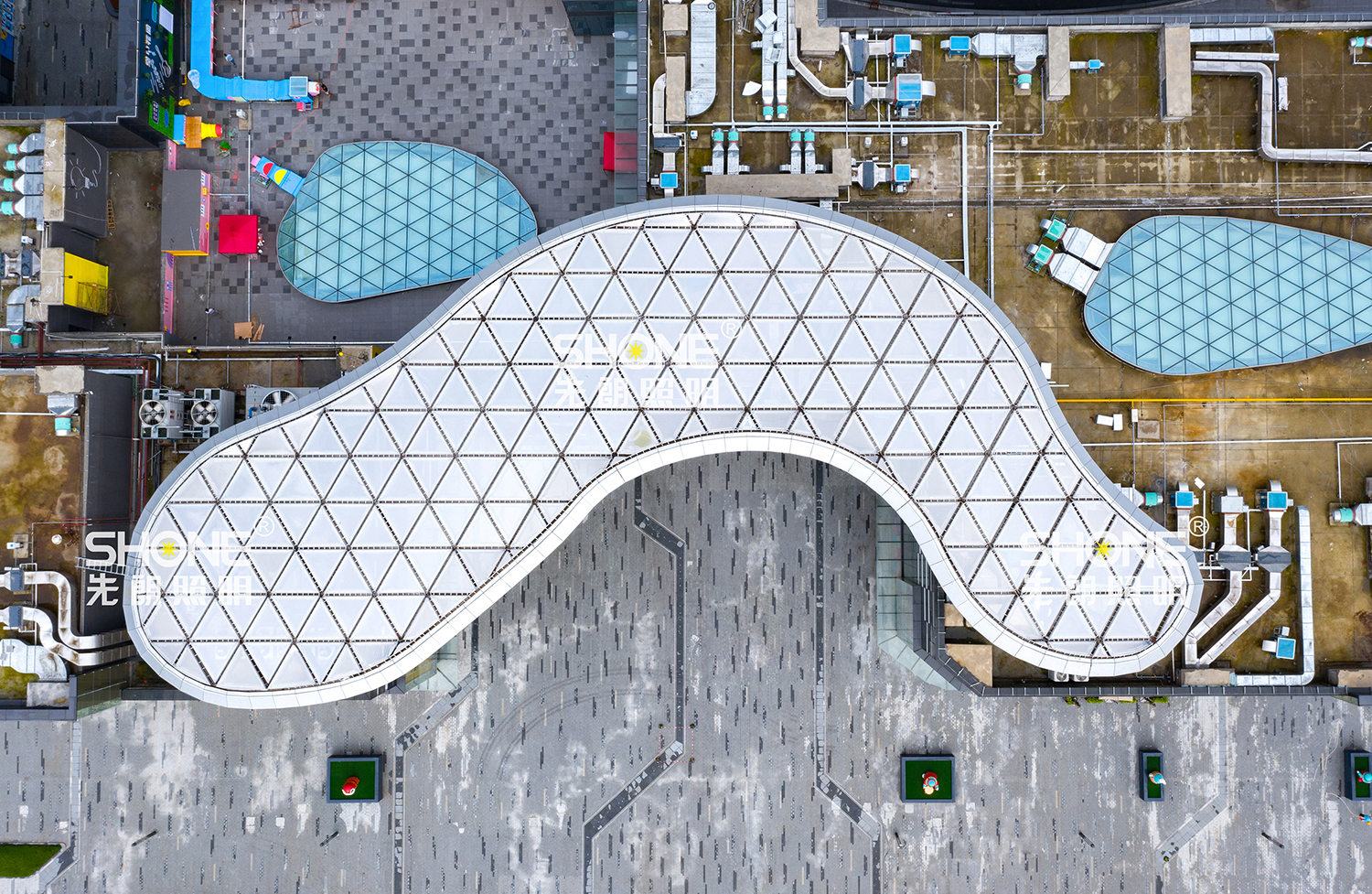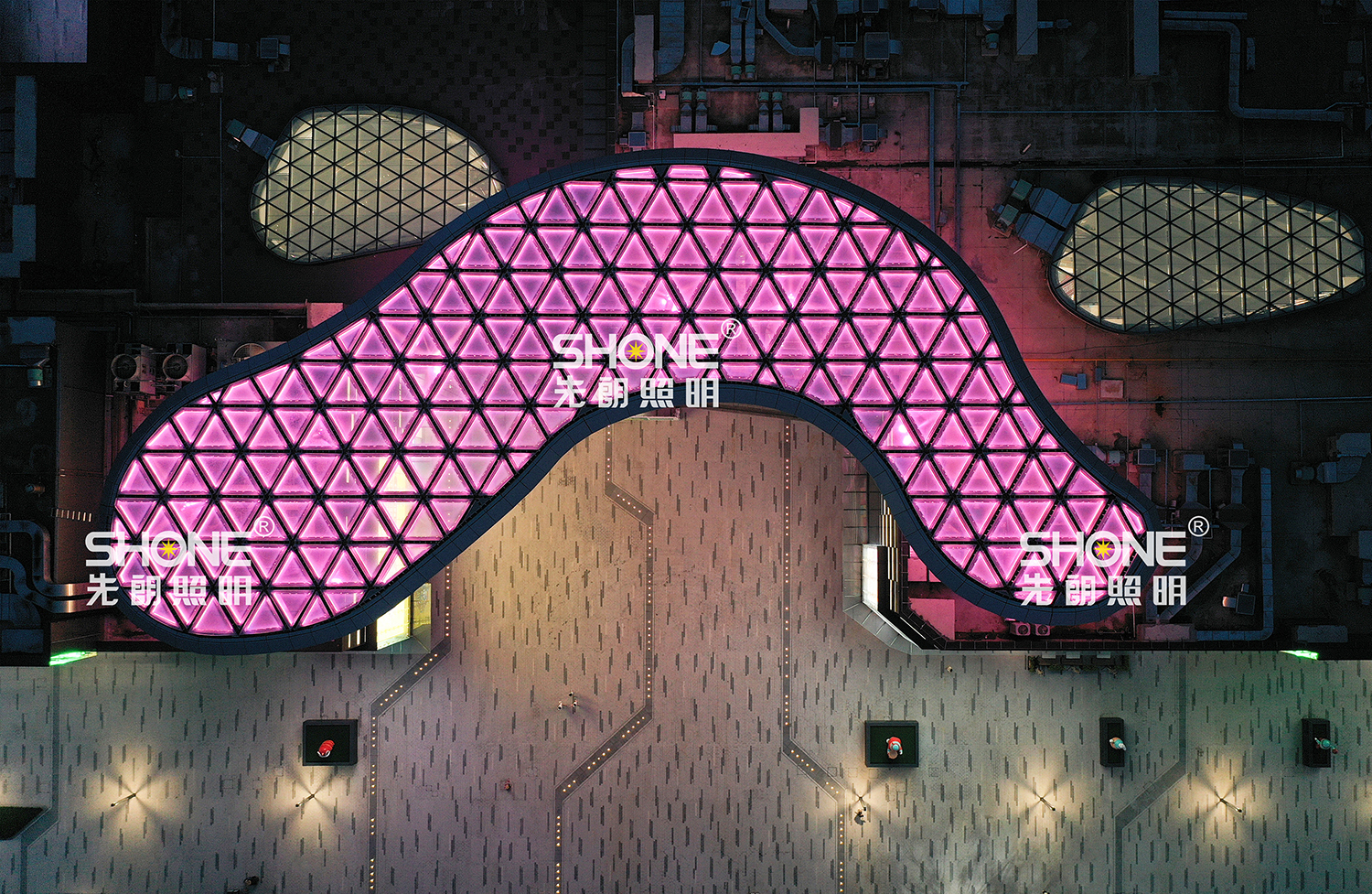 The shone's linear lights
are hidden into the building,
and they can create a pleasant view at night.
The glass box LED lamps in the podium part of the
podium can be controlled with the canopy,
which can realize the color uniformity of
the entire commercial podium,
and the soft changes are excessive.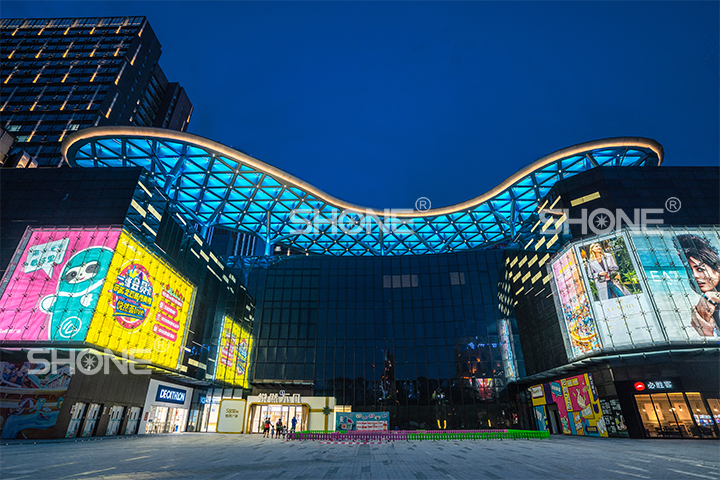 ---