Phoenix Hill Sports Park is located on
the north side of Chengdu's main urban area.
It consists of a massive sports center
and a public square or "urban living room"
that can accommodate a multitude of
outdoor events throughout the year.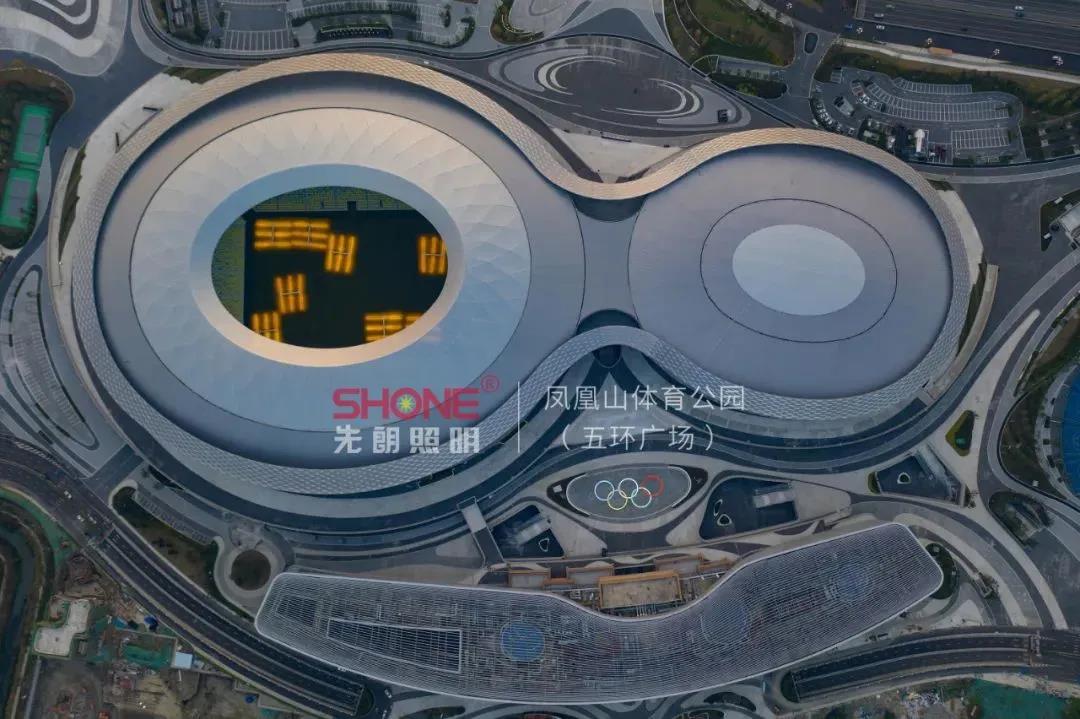 At the heart of the project,
a 60,000-seat FIFA standard stadium
and 18,000-seat NBA standard arena are
a catalyst for energy and excitement in the community.
The sports park is set to host
the 31st World University Games' basketball competition in 2022
and the 18th Asian Cup in 2023.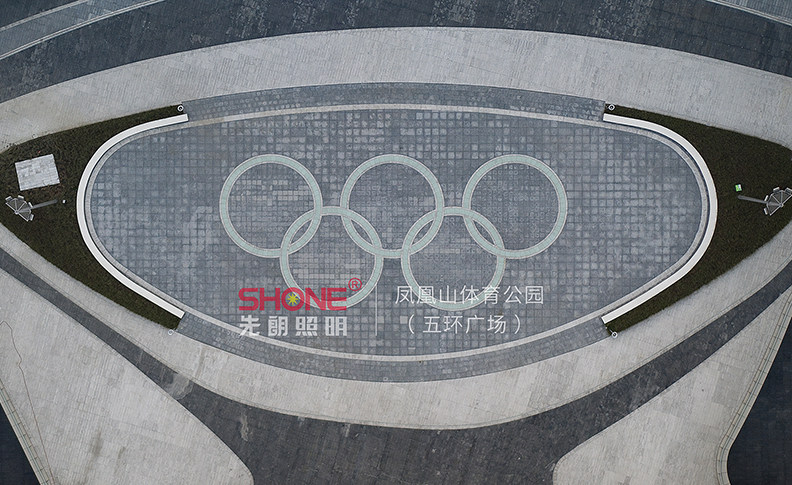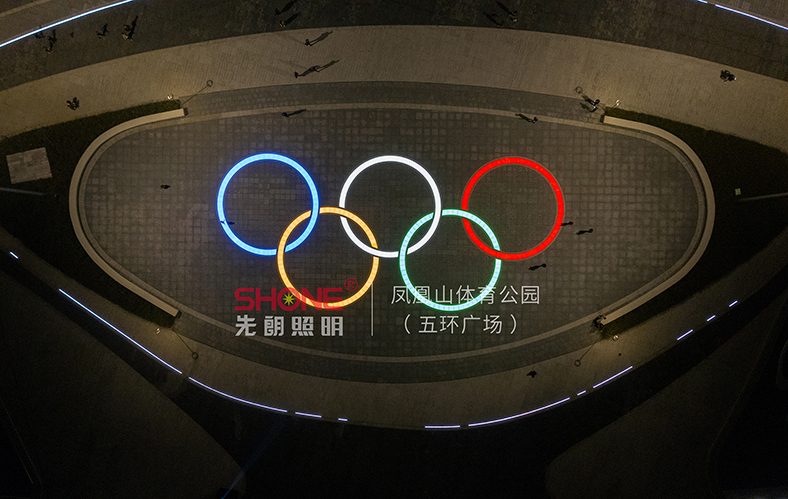 The huge "Olympic Five Rings" on the Fifth Ring Plaza outside the stadium
is formed by
SHONE Sectored LED bricks
that are nested together from left to right.
At night, SHONE LED bricks light up
blue, yellow, white, green, and red,
adding charm to the venue.