The project takes water as the center
to create a characteristic garden,
with vertical water curtains,
interaction between people and light, movement in stillness,
and setting up various activity facilities
to provide a source of happiness for the surrounding residents.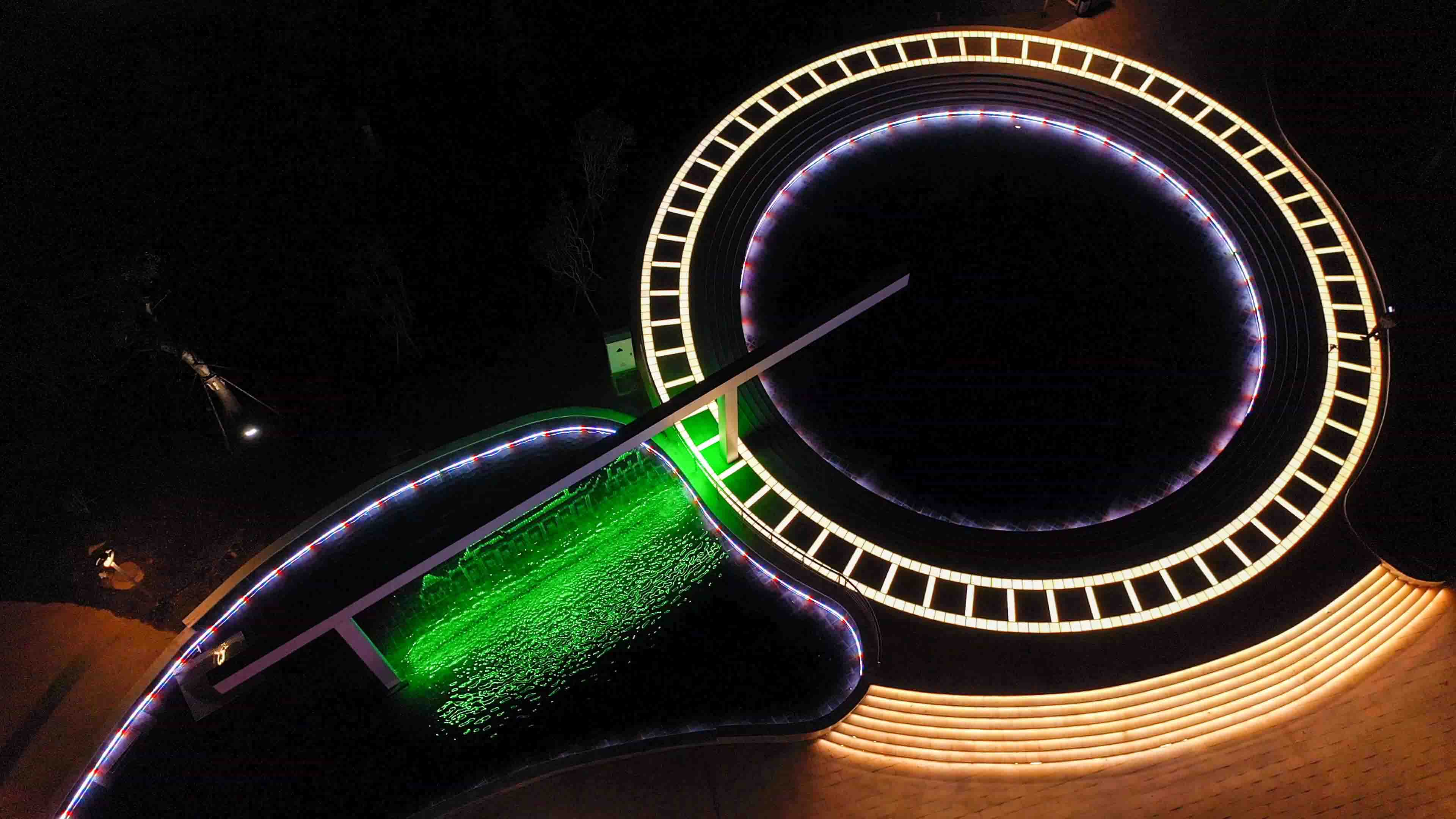 The large round lake in the park
has a whole circle of luminous floor tiles
provided by Xianlang Lighting.
The luminous bricks outline the entire circular outline,
highlighting the character,
and the dynamic changing effect of the lighting
also adds vitality to the  park.