△ aerial photography of the park
Located in Shaanxi Province,
the park is an open urban riverside park
integrating urban leisure, humanistic display
and ecological cultivation.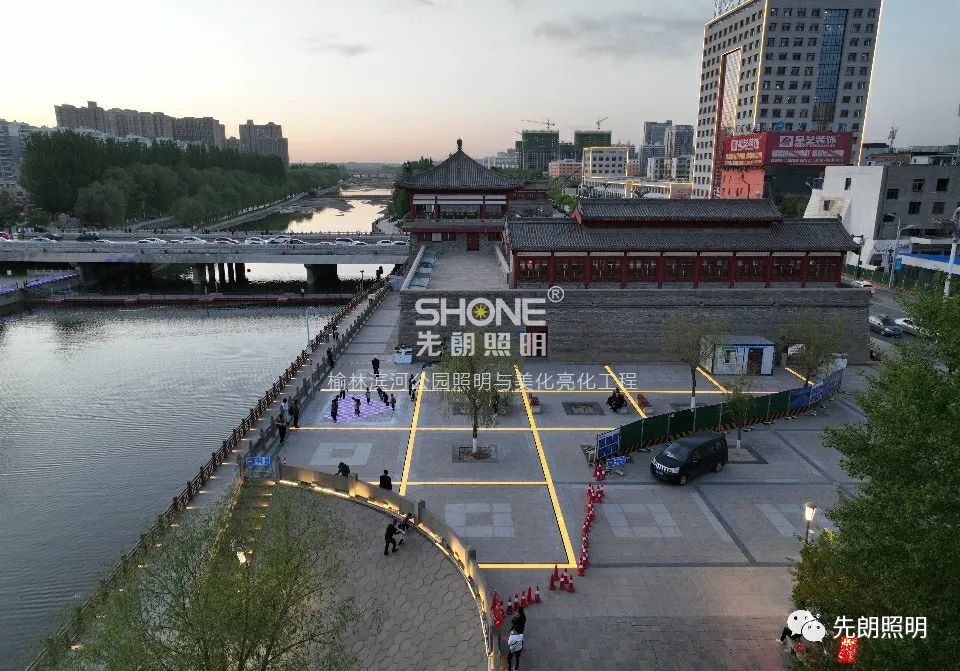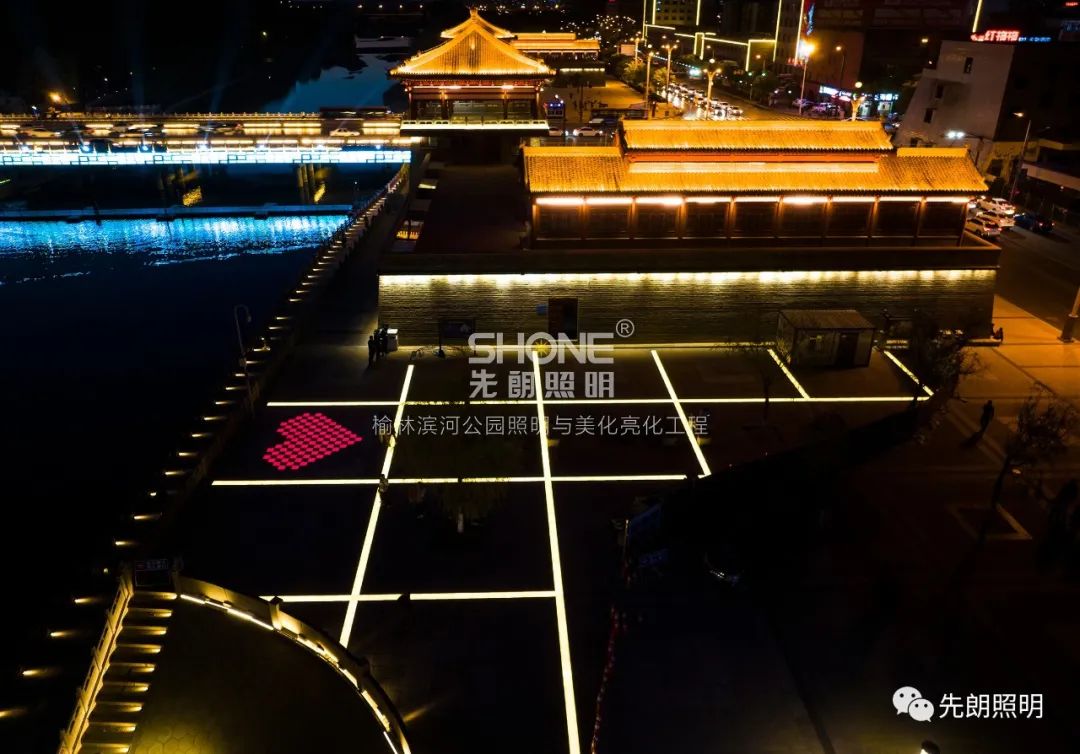 The square uses various specifications of
LED brick lights from Shone Lighting, including
rectangular LED brick with black and gray texture,
square LED brick with imitation marble yellow texture,
and LED sensor brick, which add interactivity and interest
to create the characteristic night scene of the park.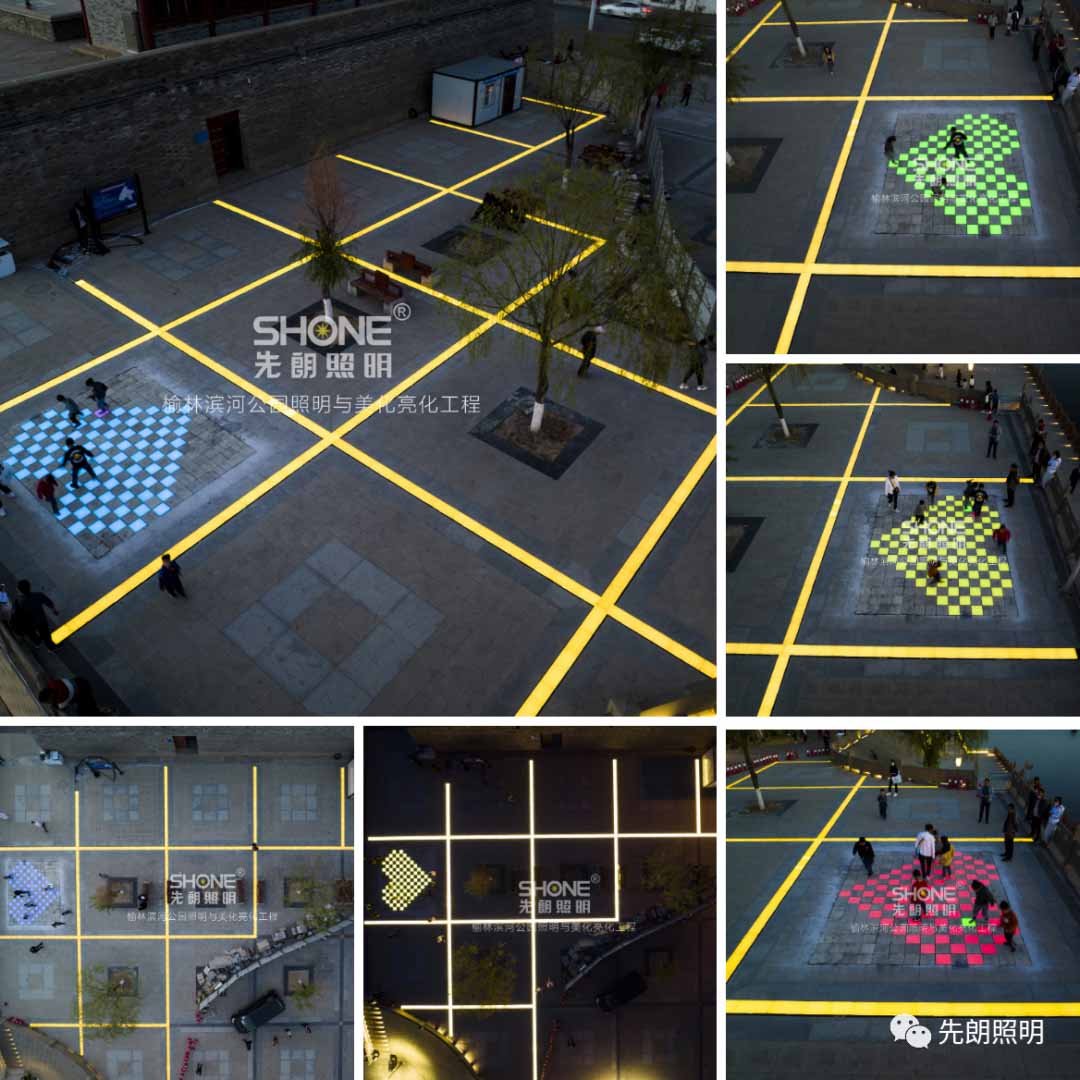 80 pcs LED sensor bricks form a heart shape.
Each LED sensor brick has a built-in DMX512+ sensor,
and when people step on the brick,
there will be different light changes,
attracting many children to participate.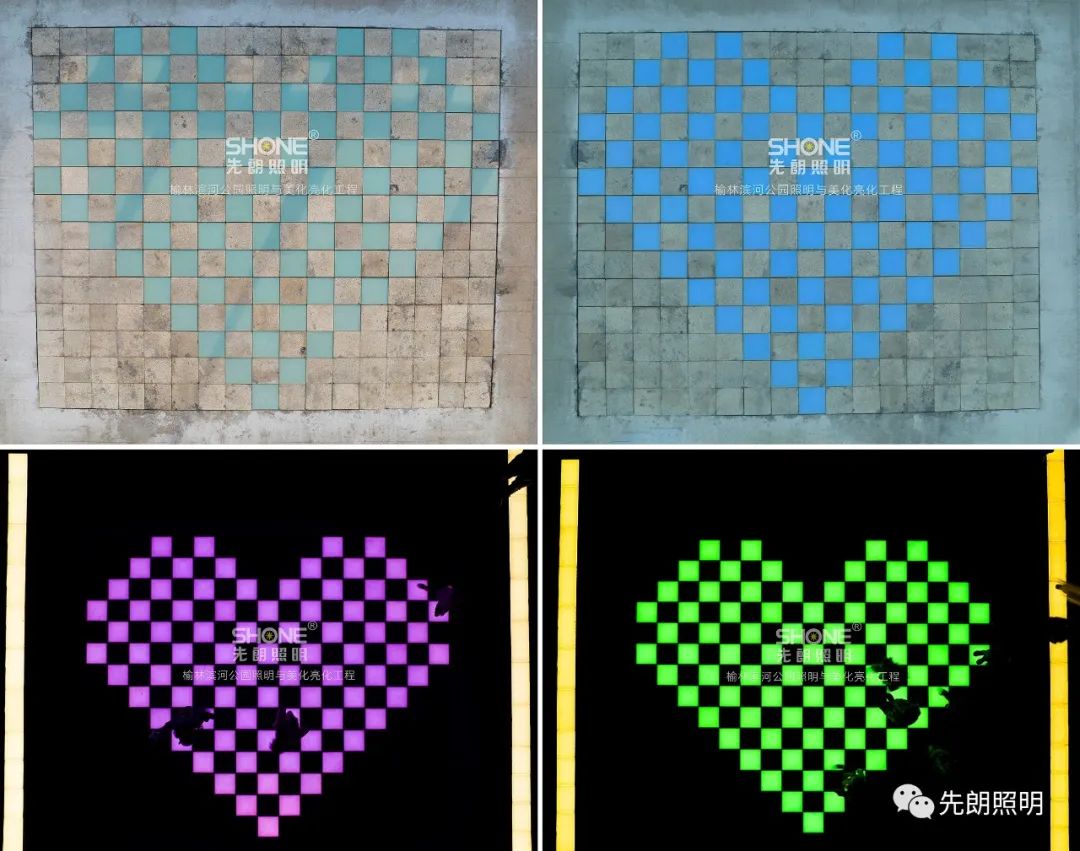 The waterproof grade of LED brick is IP67,
and they are equipped with recessed box.
Strictly follow the installation specifications and standards of
Shone's installation norms during on-site installation.