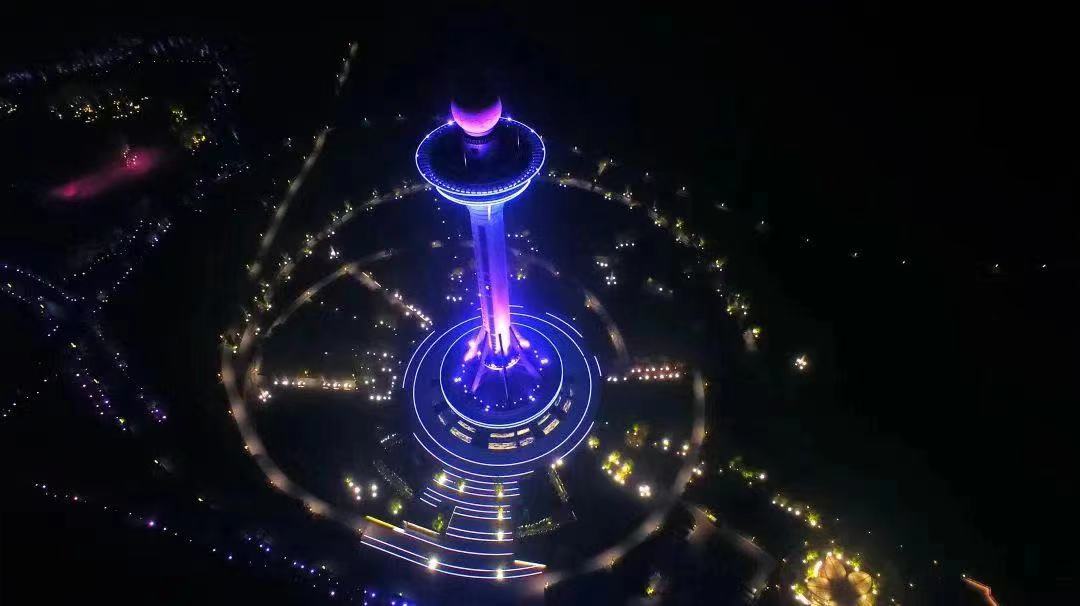 The park is one of the best-preserved
natural swamp ecological lakes in the country.
The park lighting takes into account
the ecological protection and the creation of highlights.
Among them, the meteorological tower
can be regarded as the landmark of the park at night.
The ground of the square is paved with
Shone's LED brick lights into large circles
to set off the landmark building of the meteorological tower.